Glass and Mirror Repair Toronto
Remington Glass & Mirror Ltd has been in business since 1929 – longer than any other glass manufacturing / repair shop in Toronto.
Family Owned and Operated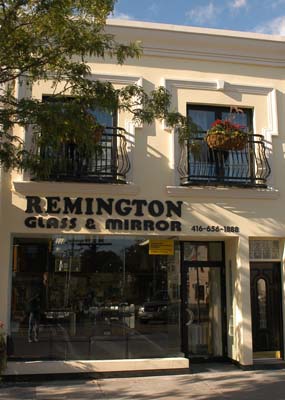 We are family owned and operated, serving the Greater Toronto Area with the same hard work and integrity our business was founded upon.
Before our business got its start, our owner's great grandfather was a glass salesman. He sold glass to local hardware stores and soon saw a need for a glass repair shop. Remington Glass & Mirror began as a simple window repair service but has grown over our 85 years to incorporate installation and repair for mirrors, shower doors, tabletops, store fronts, fireplace glass and much more.

Visit our showroom at 1660 St. Clair Ave W in Toronto today, or call us with any questions.